Researchers
An innovative perspective to address the issues of migrant children
CHILD-UP is a European research project that addresses the issue of migrant children in Europe through an innovative perspective, based on the concepts of children's agency and hybrid cultural integration.
The project will deliver relevant research findings for the benefit of experts, academics, PhD students and researchers in the field of integration of migrant children.
CHILD-UP puts children's self-determination at the centre: children selecting cultural elements of originating country and hosting country, of generational discourse, of local and global perspectives to combine them in original and unique personal synthesis.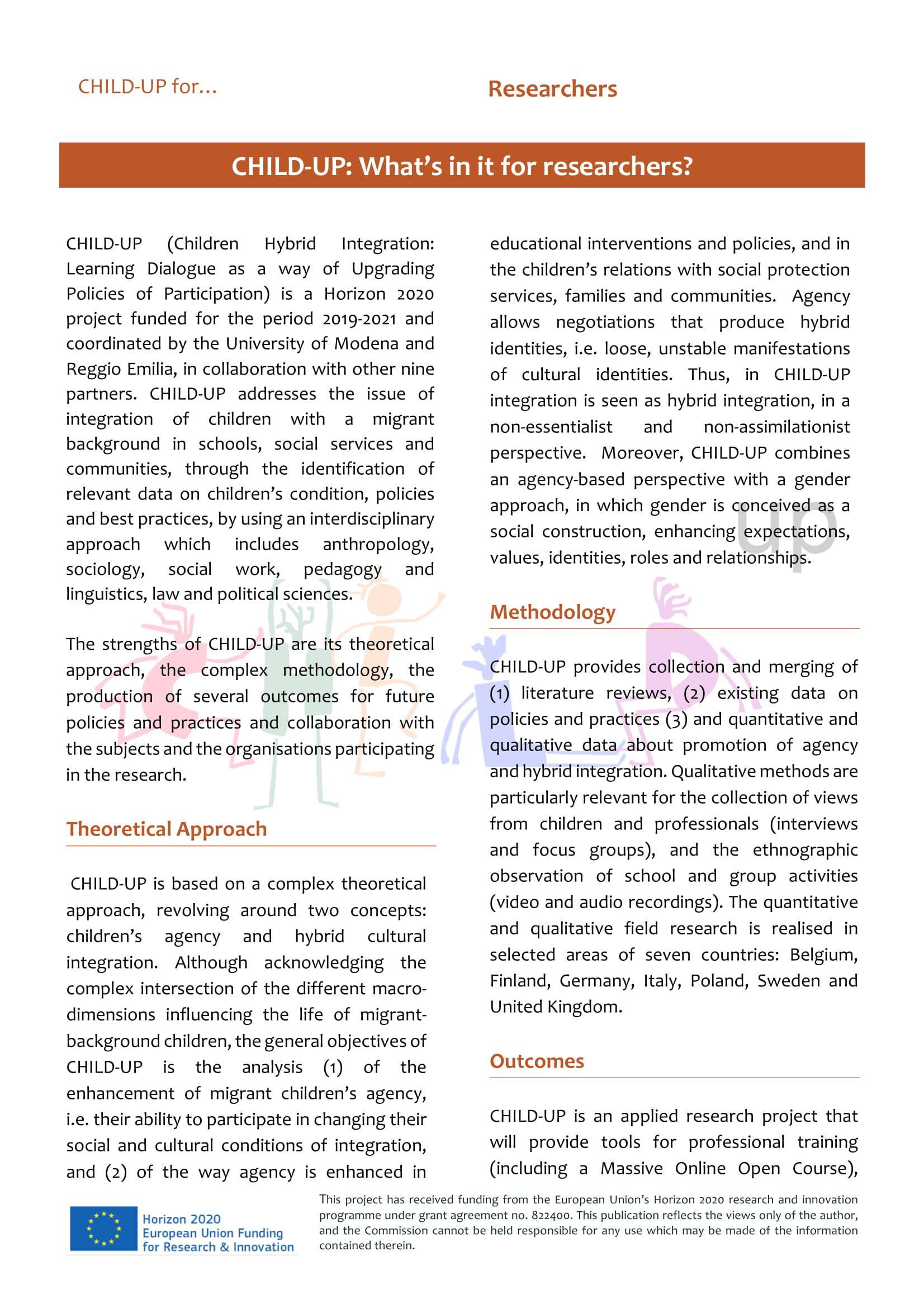 ..for researchers
How researchers and academics could be interested in CHILD-UP?
Against the opposed logics of assimilation and preservation, CHILD-UP proposes a view of cultural "combination" – the hybrid cultural integration- acted by the child (supported in this exercise by "competent" and "willing" school staff, families and community facilitators) that shapes her/his authentic inclusion strategy at school and in the local and virtual community of reference.
CHILD-UP offers new evidence to the research community through substantial field research and impact evidence analysis of current policies, thus supporting both policy makers and civil society in establishing more integrated and effective inclusion policies, benefitting not only migrant children but the whole local contexts.